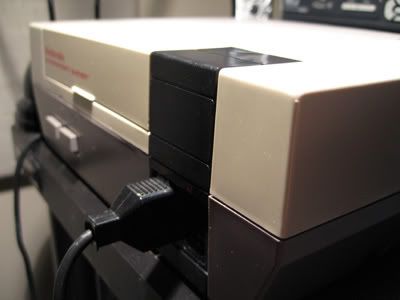 Old School Gamer also repaired my NES which has not been working well since we used it to record the Classic Game Room episodes back in 2000. Yes Game Room fans, this is the actual NES and Sega Genesis used to capture footage for the illustrious Classic Game Room. You know the Genesis we hold up during the X-Men episode? I bought this in 8th grade with Altered Beast and it still works flawlessly today.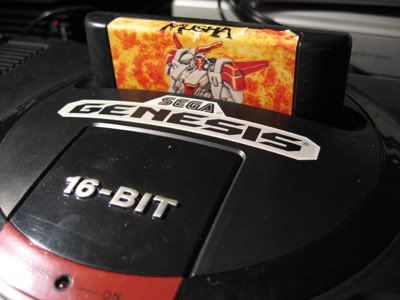 The s-video brings out sharper details in the graphics and text (it's really noticeable in the text on M.U.S.H.A. and Herzog Zwei, my two favorites). The shadows beneath the jet in Herzog are now clearly a group of dots instead of a blur. The colors are much better of course. It was like playing MUSHA again for the first time because of all the detail in there.

My NES looks really nice too, but to be fair I never used it on my current setup. Which although isn't fancy, is better than the 19" TV I had 7 years ago.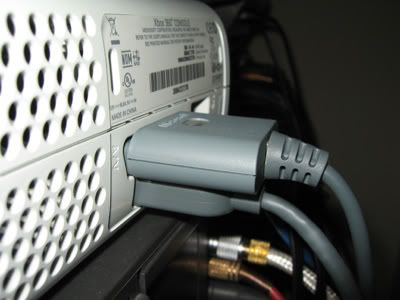 I use the HDMI with my Xbox 360 which outputs games in 720p. I got the Atari Classics game for Xbox and love playing Yars' Revenge in HD. The Quotile are that much sharper and scarier. I still suck at Pong, even in HD.

It's probably pretty excessive to mod a 20 year old game system, but as I tell people, "I don't golf. I watch movies and play video games. I have all those dozens of dollars left over to spend on classic game cartridges."